Copper Flexible Electric House Wire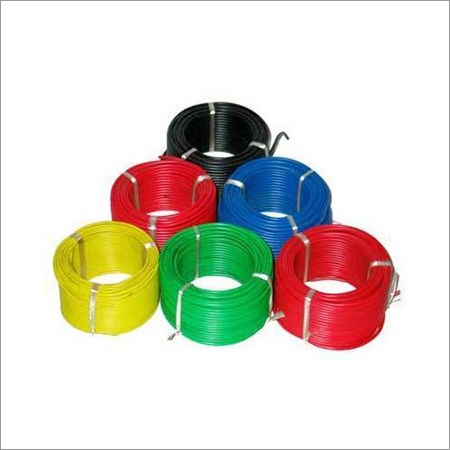 Copper Flexible Electric House Wire
Price And Quantity
Product Specifications
FR and FRLS PVC

Red, Yellow, Blue, Black, Green, Grey, White
Product Description
Amit Electrical offers electrical wires like FR and FRLS house Wire for every section of the construction industry. Each wire is precisely manufactured by making us of more than 99.97% pure electrolytic grade bright annealed bare copper with more than cent percent conductivity. The conductor, manufactured with the use of different strands of well drawn copper wire that provide great flexibility making it perfect for conduit wiring.

The wire is insulated with a flame resistant (FR0 PVC compound, & particularly manufactured and formulated in house, utilizing special grade PVC resin. The House Wire is ISI marked and approved by FIA/TAC

The range includes:

Housegard: These multistrand and PVC insulated electrical wires have added flame retardant (FR) properties with high oxygen and temperature index
Flamegard: These Flame Retardant low smoke (FRLS) wires have special flame retardant low smoke emitting and toxic fumes suppressing propertied. Ideal for hospitals, multi storied building, commercial and residential complexes etc.
Minimum Quantity: 50coils / 5000 meters (for Out of Ahmedabad Customers)
Available Size: 1.00sq mm, 1.50sq mm, 2.50sq mm, 4.00sq mm and 6.00sq mm
Packing: 90mtrs and 180mtrs ( Project Packing)